The Spurs Are Spanking the Warriors by 20 Points at the Half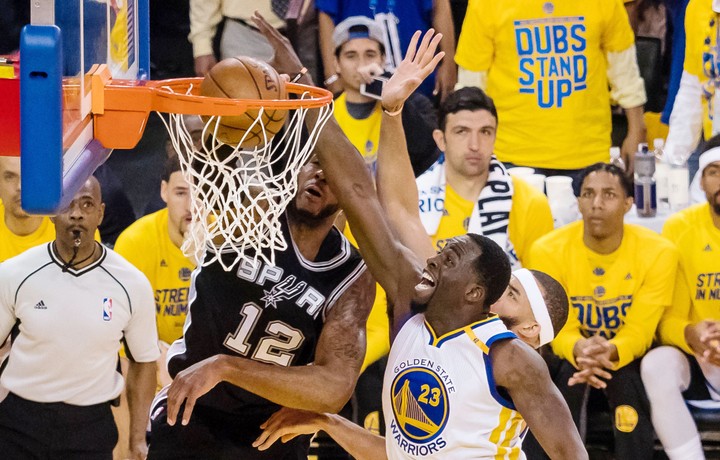 Just about everyone and their moms (happy day to y'all, btw) is predicting a Warriors victory out of this Western Conference Finals series against the Spurs. But here we are, cleared from the cloud of speculation, watching things unfold before our very eyes as the Warriors are getting smoked by 20 points at the half. San Antonio even led by 25 at one point in the game. Shit's getting ugly.
How on earth? you might be asking yourself. Well, there's someone named Kawhi Leonard who exists, and is reaffirming his greatness to the tune of 18 first half points. LaMarcus Aldridge ratcheted up the aggression and isn't too far behind Kawhi with 17 points of his own.
They're simply finding a way to capitalize on the Warriors's sloppy passes and aren't trying to beat them at their own three point game. Instead, the Spurs are using their height and sheer strength to drive straight through the lane and embarrass some fools:
The Warriors's transition game is just looking horrible out there.
But let's not discredit the Spurs defense. They are locking down the Warriors, who only went 2-9 from deep, going 13-38 from the field. It's a masterclass out there.
Curry had the only two tallies of the Warriors's threes, and got lucky to sneak one of these in:
Otherwise, it's just a whupping out there.