No Woman, No I (Formation): Washington signs Bob Marley's Grandson
Maybe he'll sing Interception Songs (I'm sorry).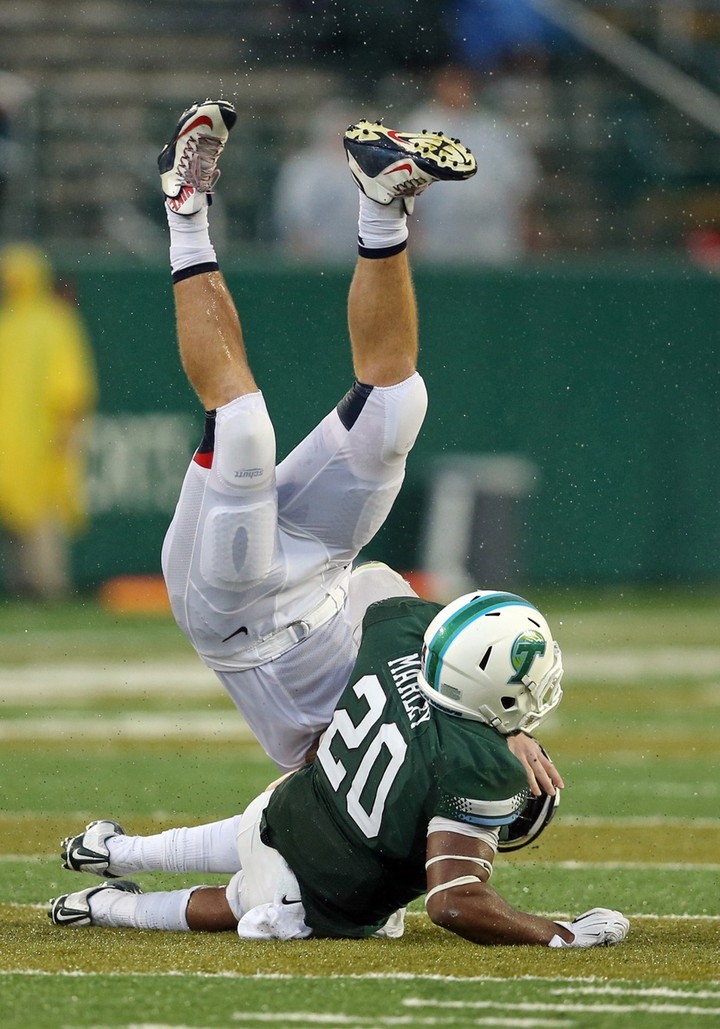 Chuck Cook-USA TODAY Sports
In honor of our one true love for the NFL, let's get together and talk minor offseason football transactions. The Washington NFL franchise signed undrafted rookie Nico Marley to a deal following a rookie minicamp. Marley, a 5-foot-8 linebacker, racked up 319 career tackles while at Tulane. That's pretty good!

Marley, you might have put together by now, is the grandson of Bob, and not the first football-playing Marley. That honor belongs to Rohan "The Rat" Marley, Nico's father and himself a one-time 5-foot-8 linebacker for the Miami Hurricanes circa the Dennis Erickson era. (Nico, incidentally, was born right at the very end of Rohan's senior season). Among Rohan's teammates? Our future president Dwayne Johnson, as well as the dude who shot the metaphorical sheriff and usurped Johnson's starting spot at defensive tackle, Warren Sapp.
Nico Marley also has five half-siblings through Rohan, and Rohan's longtime partner Lauryn Hill. Yes, that Lauryn Hill. Unfortunately, Rohan and Lauryn split up in 2009 and things got heavy after that, culminating in Rohan taking in their five children for a short time after she did a brief stint in prison for tax evasion in 2013. Probably not the Ex-Factor* Rohan was expecting.
Back to Nico, though. I chose not to include the name of the team that signed him in this blog, because it's an odious thing. It will change one day, hopefully. Until then, we Wait in Vain.**
*This one is especially brutal, I'm aware.
**This was worse. I'll stop now.