Farewell to Bob Stoops, Who Was Great At Being Very Good
He could have done more. Most everyone else would have done less.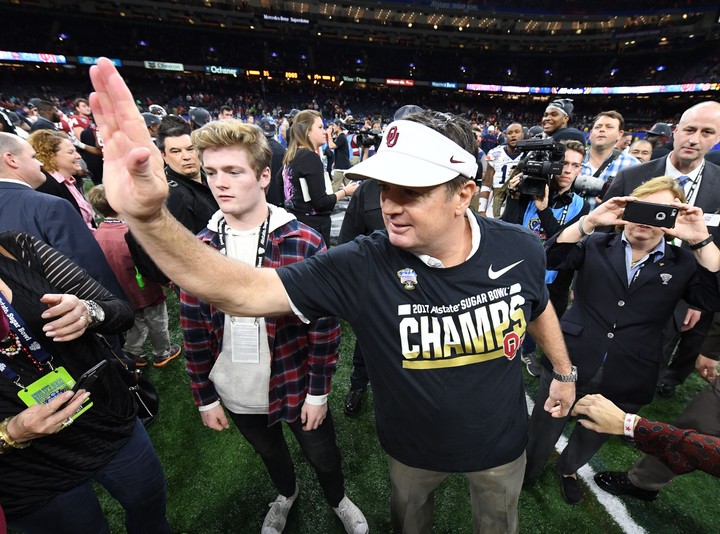 John David Mercer-USA TODAY Sports
Ever since he steered Oklahoma to a national championship in 2001, Bob Stoops' coaching arc has been fairly predictable. The Sooners would rip off a string of double-digit win seasons, then sputter to an eight-win clunker; Stoops would reboot the system, and the machine would repeat the cycle.
Eventually, Sooner fans reached something of a begrudging, grumbling detente with the school's best head coach since Barry Switzer. No, Oklahoma hadn't won another championship, and yes, they underachieved a couple of times along the way. Still, Stoops delivered 190 wins and six BCS bowl victories in less than two decades. He routinely beat Texas, outlasting old rival Mack Brown and winning five straight over the Longhorns from 2000 through 2004, the longest streak the rivalry had seen on either side since the 1970s. He brought in Adrian Peterson and Sam Bradford and Roy Williams and Ryan Broyles and Jason White.
It's possible to for another coach to have done better. But it's far more likely that they would have done worse. Now Stoops is gone, suddenly and surprisingly, retiring from Oklahoma with seemingly no notice and little fanfare. He is 56, young enough to do this at a high level for several more years and fake it for many more after that, had he wanted to. His replacement, 33-year-old offensive coordinator Lincoln Riley, likely would have left for another job had Stoops hung around for another decade. But Oklahoma would have managed. Few programs have maintained a high level for so long. The Sooners could and would have figured it out, whenever Stoops decided to leave.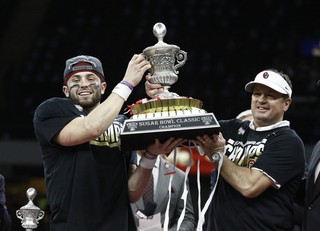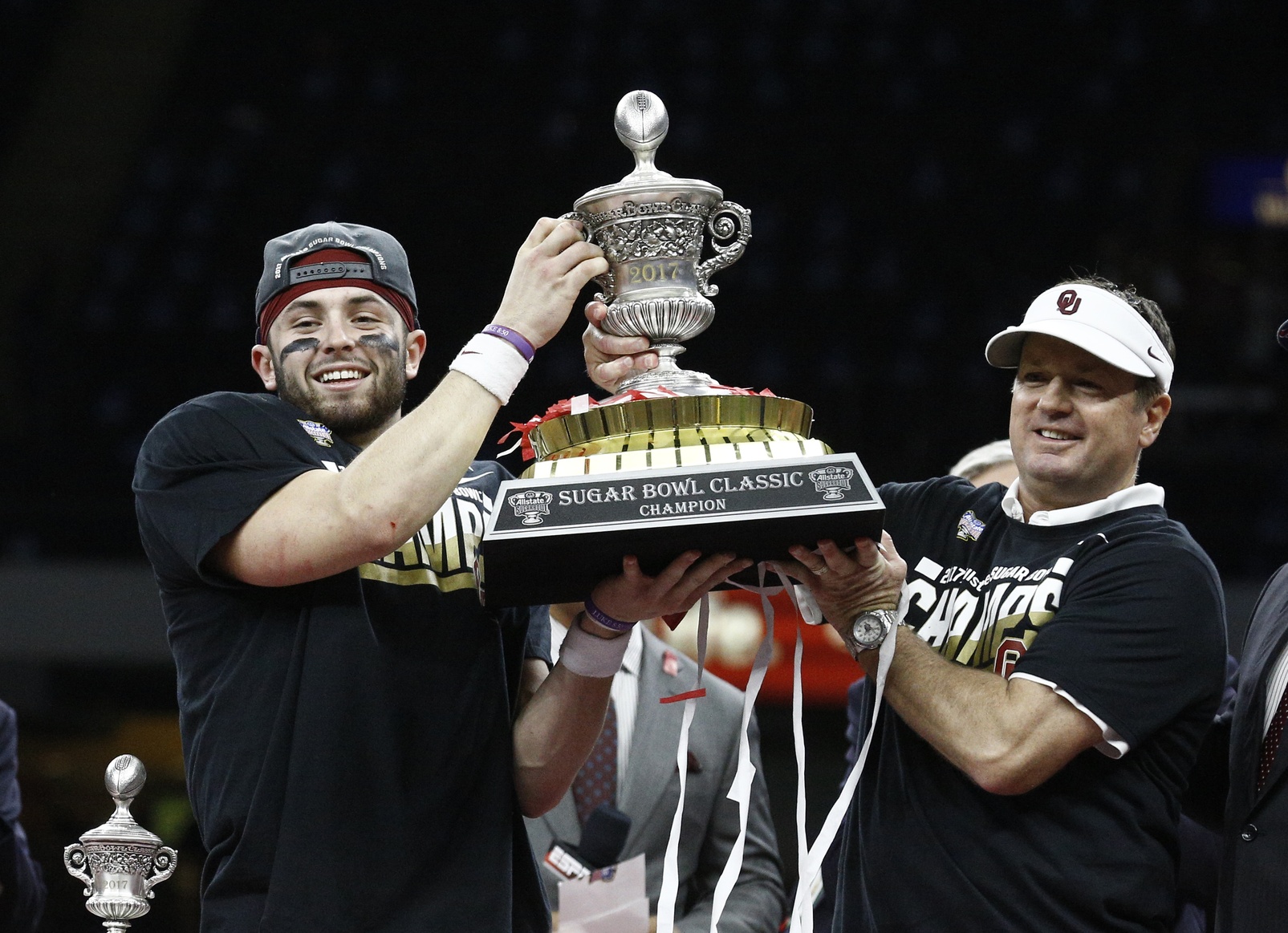 And maybe that's the point. As a source told the Oklahoman's Berry Tramel, "the program's in great shape." Stoops ended 2016 in the middle of his latest cycle, which is to say that business is booming in Norman: the Sooners are coming of an 11-2 record, a Sugar Bowl win and two Heisman finalists; one of them, quarterback Baker Mayfield, will return in 2017. There's room for improvement, but the program's last one-loss campaign happened all the way back in 2004. Had Stoops stuck around for a 19th season, he could have expected more of the same. Likely very good, but probably not great.
There's no way to know whether that helped push Stoops into an early retirement and, according to Tramel's report, a professional afterlife as some sort of university figurehead. Health is apparently not an issue. Perhaps it was simply time. Like Stoops, Iowa's Kirk Ferentz was hired in 1999; he will now be the dean of college football coaches, and whenever he steps down, his legacy will be pockmarked. It's exhausting and excruciatingly difficult to remain on top or somewhere close to it at a single school, year after year, and it shouldn't come as a surprise that only Nick Saban, a veritable cyborg, has seemingly managed that trick.
Stoops came closer than anyone else since the turn of the century. The NCAA ran Jim Tressel out of Ohio State. The bottom fell out for Mack Brown at Texas and was about to fall out for Pete Carroll at USC. Urban Meyer burned himself to a crisp in Gainesville before rebounding in Columbus. Chip Kelly didn't win a national title. Jim Harbaugh is still chasing one. Meanwhile, Stoops stayed put and kept winning until he didn't, only to figure out how to get back on track.

Did Stoops simply get tired? There's no shame in that. He could have kept on going, satisfying some and disappointing others, ad nauseam. But, as that source told Trammel, "Bob got to do it his way." Ironically, his departure was possibly the only way he could surprise a sport that always seemed to take him for granted. The shock value should not supersede the consistency. Bob Stoops was very good for so very long. That's more than enough.