JuJu Smith-Schuster Jokes That His Suspension Left Him Too Broke to Tip
The Steelers wide receiver is sitting out this weekend against the Ravens, but dude's gotta eat.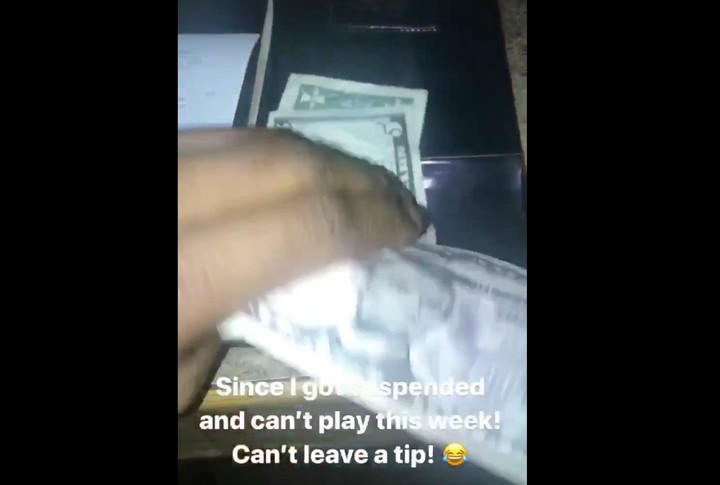 Screen capture via Twitter/@TeamJuJu
You could argue that JuJu has been wronged—relatively, that is. In a week where Gronk dropped his whole 265-pound person onto a defenseless man, face-down on the ground and concussed him well after the whistle, JuJu Smith-Schuster got the same one-game suspension for vicious block on notorious Steelers foe Vontaze Burfict, because the NFL deemed he was in a defenseless position.
Burfict, who has a history with Pittsburgh and many others in the league, was also concussed on the play, which no one wants to see. But to see Gronk's and JuJu's plays at the same time, things look just a liiiittle imbalanced.
But what can you do? The NFL is arbitrary and capricious and run by a guy who makes decisions based on which way the wind is blowing. Anyway, JuJu appears to be taking it all in stride. The Steelers rookie is a budding social media darling and continued the trend after losing his appeal. JuJu made light of the situation and pointed out that his suspension and impending fine are about to leave him broke. So he posted this:
Pretty messed up, coming from a man who makes a cool million and change a year. And not too smart since athletes routinely get roasted online by salty servers when they get stiffed on tips.
Oh, what's that? You're just playing, JuJu?
Phew. Plus, Antonio Brown already promised to offer up part of his $68 million extension to help pay the fine. That tip's on Ronald.