Former St. John's Basketball Walk On Charged with Tampa Serial Killings
Howell Emanuel Donaldson III was arrested after giving his McDonald's manager a handgun, asking him to hold on to it.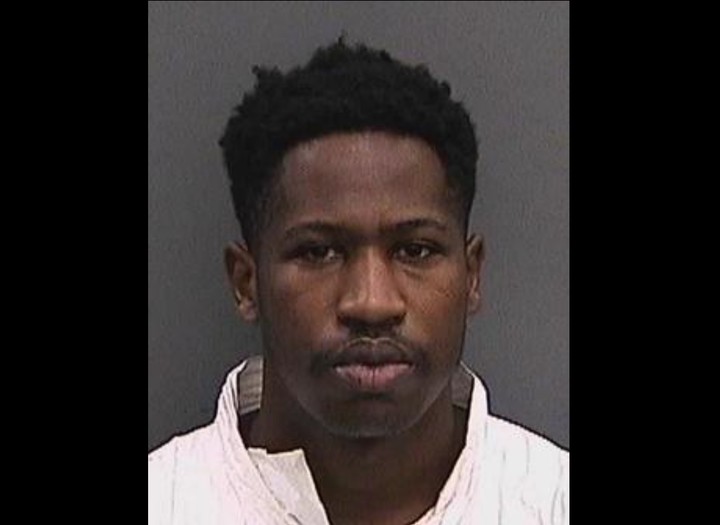 Photo courtesy of Hillsborough County Sheriff's Office
Former St. John's basketball player Howell Emanuel Donaldson III was arrested as a suspect in connection with four murders that have rocked the Seminole Heights neighborhood near Tampa, Florida, according to WTSP News.
Officials told the WTSP News that they arrested Donaldson—a Tampa native—after he walked into the McDonald's in Ybor City where he was employed and handed his manager a gun in a McDonald's bag, asking him not to open it until he left town. Donaldson then went to a nearby check-cashing store to apply for a payday loan. The manager opened the bag and alerted a policewoman who was in the restaurant at the time. Donaldson was later taken into custody in the McDonald's.
The four murders took place between October 9 and 14, and each bore an eerie resemblance to the other, with surveillance footage of a suspect that Donaldson's coworkers said reminded them of Donaldson.
Per WTSP:
"It's a sad thing because we had this guy in your kitchen, you know? And everybody was spooked by him because he was strange," Gale Rogers said. "Now, I took a picture of the sketch and took it to him in his face; he didn't like that."
Police are reporting that Donaldson has not confessed to the killings, but he admitted to owning the gun. Ballistics analysis shows the casings from all four murders matched the gun in the bag. Police also say that Donaldson's phone records show that he was pinged in the location of three murders, with Donaldson spending less than 25 minutes in each location.
Donaldson graduated from St. John's with a degree in sports management, and was briefly with the basketball team in the 2011-2012 season, but never made it into a game.