Shohei Otani Could Be Coming to MLB
MLB and Otani's Japanese club, the Nippon Ham Fighters, reached an agreement to extend the recently expired posting system, but it's still not a lock.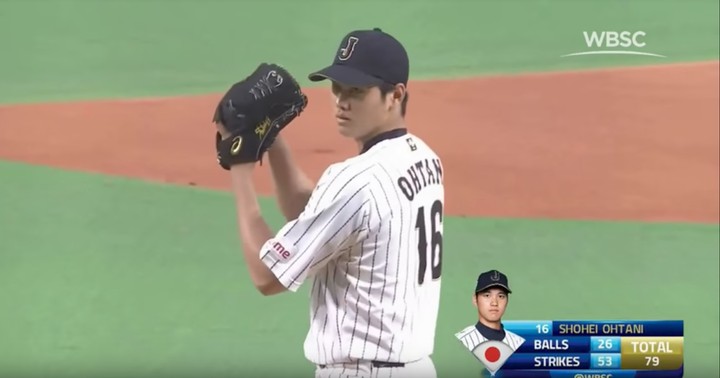 Screen capture via YouTube/WBSC
Major League Baseball and Nippon Professional Baseball have reached an agreement to extend the recently expired posting system to allow for the 23-year-old pitcher and slugging outfielder Shohei Otani of the Nippon Ham Fighters to negotiate with MLB teams this off-season. Because of his pitching and hitting prowess—in five seasons, he has a 2.52 ERA, 624 strikeouts in 543 innings, and is batting .286 with 48 home runs and 166 RBI—Otani would immediately become the most sought after free agent of the winter, but there's still one obstacle: the Major League Baseball Player's Association.
On Wednesday, commissioner Rob Manfred told reporters that he expected to "reach some sort of agreement with NPB," but according to Joel Sherman of the New York Post, the MLBPA had not been aware that such an agreement was pending. ESPN reports that the framework of the agreement was in place "several weeks ago." The posting system has been problematic for the union, and it has the ability to throw a monkey wrench into the whole deal. From Sherman:
The union — via its rights in the collective bargaining agreement — can nix any transfer accord between MLB and a country such as Japan, Cuba or Mexico. And the union has been concerned about a player's previous foreign team receiving a far greater sum than the player would get to enter MLB, which would be the case with Otani if the old posting system were renewed for one more year.
Under the old system, the Ham Fighters can set a fee of $20 million that would allow a team to negotiate with Otani for 30 days. Since Otani is under 25, however, the CBA limits how much teams can offer based on the extremely bullshit international signing pool system. For the services of the reigning Pacific League MVP—a man who pitches lights out and mashes taters—the Texas Rangers can offer the most, at $3.535 million, followed by the New York Yankees, who can offer $3.25 million.
This is the exact scenario the MLBPA is wary about, since Otani's club would receive nearly seven times more money than Otani would on his first contract. Otani has, however, signed with a CAA agent and according to Sherman, the move will allow Otani to know not only the union's concerns but also what all his options are. So in all likelihood, Shohei Otani will become the most sought after free agent this winter.
Welcome to New York in advance, Shohei.