FBI Arrest Four Assistant NCAA Coaches on Corruption, Bribery Charges [Updates]
The coaches come from major programs including USC, Arizona, Auburn, and Oklahoma State, and the charges claim agents and advisors attempted to bribe recruits.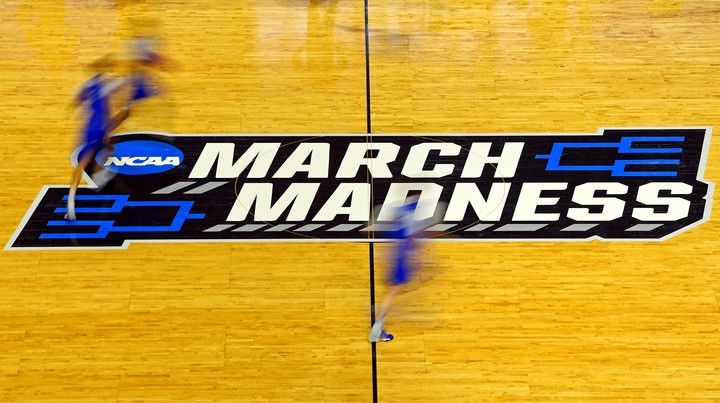 Bob Donnan-USA TODAY Sports
On Tuesday morning, the U.S. Attorney's Office for the Southern District of New York announced that they would be holding a press conference later in the day to announce that the FBI would be bringing charges against ten people for fraud and corruption in college basketball. Four assistant coaches are among those being charged, as well as the global director of sports marketing at Adidas, Jim Gatto. From the New York Daily News:
Four assistant coaches — Auburn's Chuck Person, Oklahoma State's Lamont Evans, Arizona's Emanuel Richardson, and Anthony Bland of USC — face charges of fraud and corruption for allegedly bribing high school students, according to court documents.
Charges are also being brought against financial advisers and managers.
Tom Winter of NBC News reports that the FBI has been investigating the "criminal influence of money on coaches and players since 2015."
Young players being preyed upon by adults looking to make a buck is obviously not a new thing in college sports—just recently, Texas's Mo Bamba was accused of benefitting from the same kind of scheme—but federal charges certainly are, and certainly carry more weight than anything the NCAA haphazardly tries to do.
The press conference is being streamed live on Facebook at 12 PM ET, and we will update this post as more information is released.
Update: Here's the press conference, streamed on the U.S. Attorney's Office for the Southern District of New York's Facebook page. We'll keep a running

One of the biggest allegations contained in the case involves a scheme whereby Adidas allegedly landed a client that sounds an awful lot like the University of Louisville a surprise top recruit. According to the filings, four men, three of whom are linked to a "major international sportswear company"—and one of whom has been identified as Adidas exec Jim Gatto—are accused of funneling upwards of $100,000 to a recruit's family between May and September 2017 in order to secure his commitment to the school. This was done at the request of an unnamed university coach.
The accusations involve a "public research university" in Kentucky with 22,640 students and more than 7,000 faculty and staff, according to the court records. U of L had 22,640 students enrolled as of last fall, according to the university's website.
Wiretapped conversations show that one of defendants and the coach had a conversation about how this scheme had to be "be very low key" because the university was already under NCAA sanctions. Neither the university or company are specifically named, but Louisville is one of Adidas's major clients and, in June, the NCAA placed Louisville on probation and suspended head coach Rick Pitino for 5 conference games in relation to a scandal involving a former official with the team arranging parties with strippers and prostitutes for recruits.
To skirt notice by the NCAA, the money was wired to third-party consultants who then passed it along to the family. The recruit was also not named in the complaint, but on June 3, Brian Bowen committed to Louisville in what was seen at the time as a surprise coup for the school.
Here are some handy charts the U.S. Attorney used during the press conference:
Update 2: Louisville has confirmed that the school is involved in the investigation: