Enjoy Your Last Year of LeBron James, Cleveland
In a recent interview, LeBron did not beat around the bush about his future.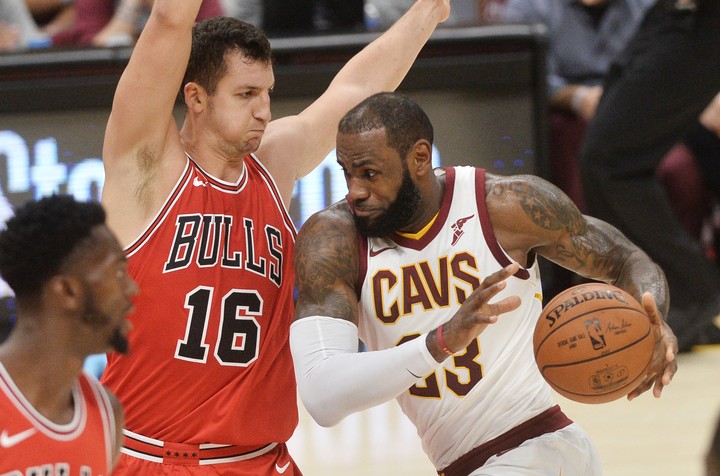 Ken Blaze USA TODAY Sports
Short of saying "I'm going to take my talents to Staples Center," LeBron James just gave the best indication yet that he plans on leaving Cleveland after this season. In an interview with GQ, LeBron opened up about several topics, including race, our embarrassing President, his role as an outspoken megastar, and the city of Cleveland and Cavaliers owner Dan Gilbert.
LeBron was asked what, if anything, he felt he owed Cleveland. His answer was simple: nothing.
"LeBron James owes nobody anything. Nobody. When my mother told me I don't owe her anything, from that point in time, I don't owe anybody anything. But what I will give to the city of Cleveland is passion, commitment, and inspiration. As long as I put that jersey on, that's what I represent. That's why I'm there—to inspire that city. But I don't owe anybody anything."
The question was phrased in such a way that he could have answered this much more diplomatically, but this is also the guy who called the president a bum on Twitter. LeBron says what he wants when he wants to. So he said As long as I put that jersey on... Oof.

Continuing on that theme, LeBron was also asked about the infamous comic sans letter that Gilbert—who will have successfully run the best player in the sport out of town twice now!—wrote after LeBron left for the Miami Heat. Did he think it was "racial?"
"Um, I did." And then he said he still thinks about it.
So, you know, I don't really like to go back on that letter, but it pops in my head a few times here, a few times there. I mean, it's just human nature. I think that had a lot to do with race at that time, too, and that was another opportunity for me to kind of just sit back and say, 'Okay, well, how can we get better? How can we get better? How can I get better?'
Those were two direct questions about the city and the owner. LeBron said that he thinks the owner of the Cavs wrote a public letter about him that had racial overtones—a letter that LeBron still thinks about to this day. And he said that he owes the city nothing. He's obviously right in both cases, but he's also obviously on his way out the door.