Biscuits 37: Are the Golden Knights Actually Good?
Lozo and Down Goes Brown also discuss what Carey Price's return means for Montreal, the NHL's 100th anniversary celebrations, the uptick in goal scoring, and finally devote time to mailbag questions.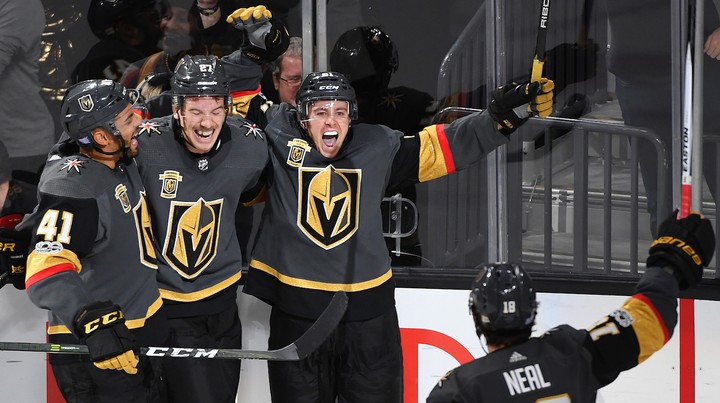 Biscuits, a podcast on VICE Sports, takes an analytical, irreverent, and humorous look at the world of hockey and the NHL. Listen as hosts Sean McIndoe (of Down Goes Brown fame) and Dave Lozo (of Dave Lozo fame) react to the week's biggest stories and most absurd news.
You can download or listen to Biscuits on Acast, Apple Podcasts, Google Play, Stitcher, or wherever you get your podcasts.
Follow Biscuits on Twitter.