Astros Manager A.J. Hinch Reportedly Involved in Fight at Hotel Bar
The cops were called after Hinch allegedly "snapped" and "unleashed" on some heckling fans.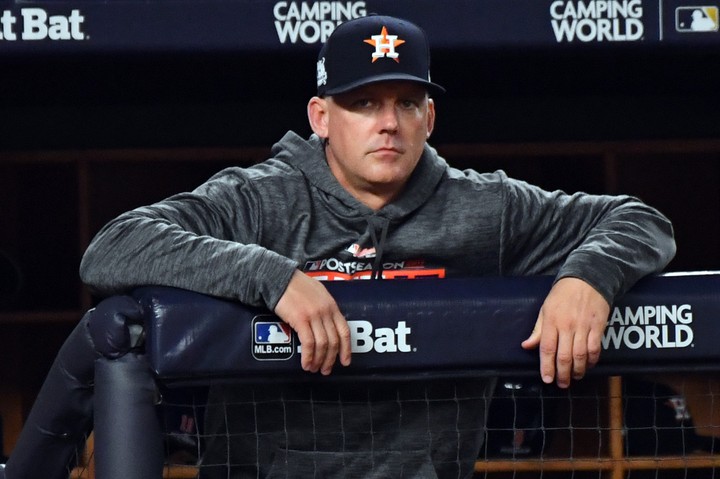 Photo by Robert Deutsch—USA TODAY Sports
The Astros walked away with a huge victory in Game 2 of the World Series on Wednesday, and everyone on the Astros—including manager A.J. Hinch should feel fortunate. Well, apparently Hinch wasn't in a great mood after Houston's loss in Game 1 on Tuesday, as he turned some Dodger fans' heckling into a straight-up altercation that night, according to TMZ Sports.
The Pasadena Police Department were reportedly called in after Hinch apparently "snapped" and "unleashed," yelling potty words at some fans after downing a few drinks at the team's hotel bar.
According to TMZ:
We spoke with Pasadena PD and we were told they responded to the hotel at 10:30 PM to help security "keep the peace" during an incident involving Houston Astros "team management."
We're told no arrests were made and no report was taken -- both sides ended up walking away.
Hinch and the Astros are set to do their daily presser soon, so we'll update you with developments.