Photo by Brad Penner-USA TODAY Sports
We Brought Back the NBA's Amnesty Clause
What if every team had the opportunity to shed one contract from their cap sheet tomorrow? Here's a close look at who they'd get rid of.
Photo by Brad Penner-USA TODAY Sports
The Amnesty Clause was added to the NBA's Collective Bargaining Agreement in 2010. It essentially provided all 30 teams with a mulligan, the chance to shed any contract that solely existed as a buzzkill towards their cap and potential luxury tax payment, so long as it was signed before the 2011-12 season.
Fun times.
In recent years, a combination of shorter agreements, shrewder front offices, and a dramatically spiked cap helped turn bad contracts into an endangered species. But after last summer's spending spree, in an environment that was expected to maintain its glow beyond a year or two, that's no longer the case. Terrible contracts are back, baby! They're back!
And that leads us to a fun hypothetical: Who would each team amnesty if they had the opportunity to do so tomorrow?
---
Atlanta Hawks: Miles Plumlee (money left on deal including this season: three years, $39.5 million)
I initially penciled Kent Bazemore in here, but quickly erased his name after a quick glance at Atlanta's cap sheet. Bazemore's contact is bad and Hawks GM Travis Schlenk has surely awoken in a cold sweat thinking about that $19.2 million player option in 2019-20 at least half a dozen times.
But Bazemore, while dramatically overpaid, is still a wing who can hit threes and defend three positions. There's value there and he can manage on a playoff team. Miles Plumlee can't. His contract has been traded twice since it came into existence 17 months ago, including as unwanted salary Atlanta was willing to take on in their effort to dump Dwight Howard.
Since, the 29-year-old has appeared in 55 games with an 8.4 PER and turnover rate that's nearly double his usage percentage. He's a fourth big who doesn't shoot threes or long twos, and was robbed of some legitimate explosion as a roll man by myriad lower body injuries over the past couple years (including knee surgery towards the end of his time with the Charlotte Hornets).
The Hawks are in an enviable financial situation moving forward, but with a hopeful rookie like John Collins already a better player who's capable of providing the exact same set of skills, Plumlee is an unnecessary cost.
Boston Celtics: Marcus Morris (two years, $10.38 million)
The Celtics have no bad contracts and wouldn't aspire to get rid of any for the sake of slicing them from their books unless they had to. Without knowing how they'll handle Marcus Smart's restricted free agency, right now only three players (Gordon Hayward, Al Horford, and Kyrie Irving) are scheduled to make over $7 million next season, and 19-year-old Jayson Tatum might be their fourth-highest paid player. That's absurd.
Next up is Morris. He's on a dirt cheap deal that has far more value (when he's healthy) on the trade market than as something to just throw away, considering the loss isn't enough to clear meaningful cap space next summer. Still, relative to every other option, this makes the most sense.
Morris is currently sidelined by a lingering knee injury, but when on the floor he was the closest thing the Celtics have had to an awkward ball-stopper since Brad Stevens became their head coach. His shot selection is questionable at best; 17.8 percent of Morris' field goal attempts are launched when a defender is with 2-4 feet, which is higher than everyone on the team except, understandably, Irving.
Morris' size could prove helpful in a seven-game series against the Cleveland Cavaliers, but a quantum leap by Jaylen Brown and unexpected contributions from Jayson Tatum and Semi Ojeleye have lessened the need. According to Cleaning the Glass, Boston performs like a 37-win team with Morris on the floor and a 62-win team when he's not around.
Brooklyn Nets: Timofey Mozgov (three years, $48 million)
At the dawn of what's come to be remembered as the apocalyptic summer of 2016, news of Mozgov's deal signaled one of two things: 1) money can now grow on trees, 2) the Lakers devastatingly misread the free agent market and the league's financial landscape.
It became Brooklyn's tax for acquiring D'Angelo Russell last June, and helped turn a quality albeit injury-prone (and aging) backup center into a pernicious laughingstock. The Nets sacrificed $16 million of spending money this summer to develop the former second overall pick in their system, but rid themselves of Mozgov's contract, and all of a sudden they could enter a free agent marketplace as a growing franchise with a clear, optimistic outlook.
They play fast, free, and fun, launching threes with small units that zip up the floor and move the ball. Erase Mozgov from the books and they're one of a handful of teams that can easily afford a max contract. Forget about whether Brooklyn would actually target DeMarcus Cousins as a free agent. The more relevant question is would Cousins view Brooklyn as a legitimate destination?
Probably not, but the Nets would also have a larger cushion to go after younger restricted free agents who better fit their timeline—Julius Randle, Aaron Gordon, Zach LaVine, Jabari Parker, Rodney Hood, etc.—or be better positioned to outbid for less-flashy-but-still-expensive veterans like Kentavious Caldwell-Pope, Avery Bradley, or even Danny Green.
Mozgov isn't suited for most matchups in today's NBA, but the Nets have steadily installed a corner three into his repertoire, something that at least forces opposing fives to consider drifting out of the paint to contest his shot. The trade for Jahlil Okafor shouldn't have a dramatic effect on his already-limited minutes considering they swapped one big for another, but Brooklyn is not a long-term home, given the fact that he's already 31, and the organization needs to give Jarrett Allen as much playing time as they can.
Charlotte Hornets: Nicolas Batum: (four years, $99.13 million)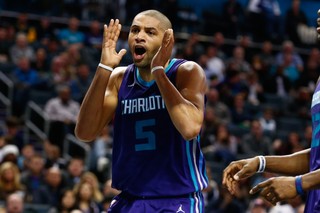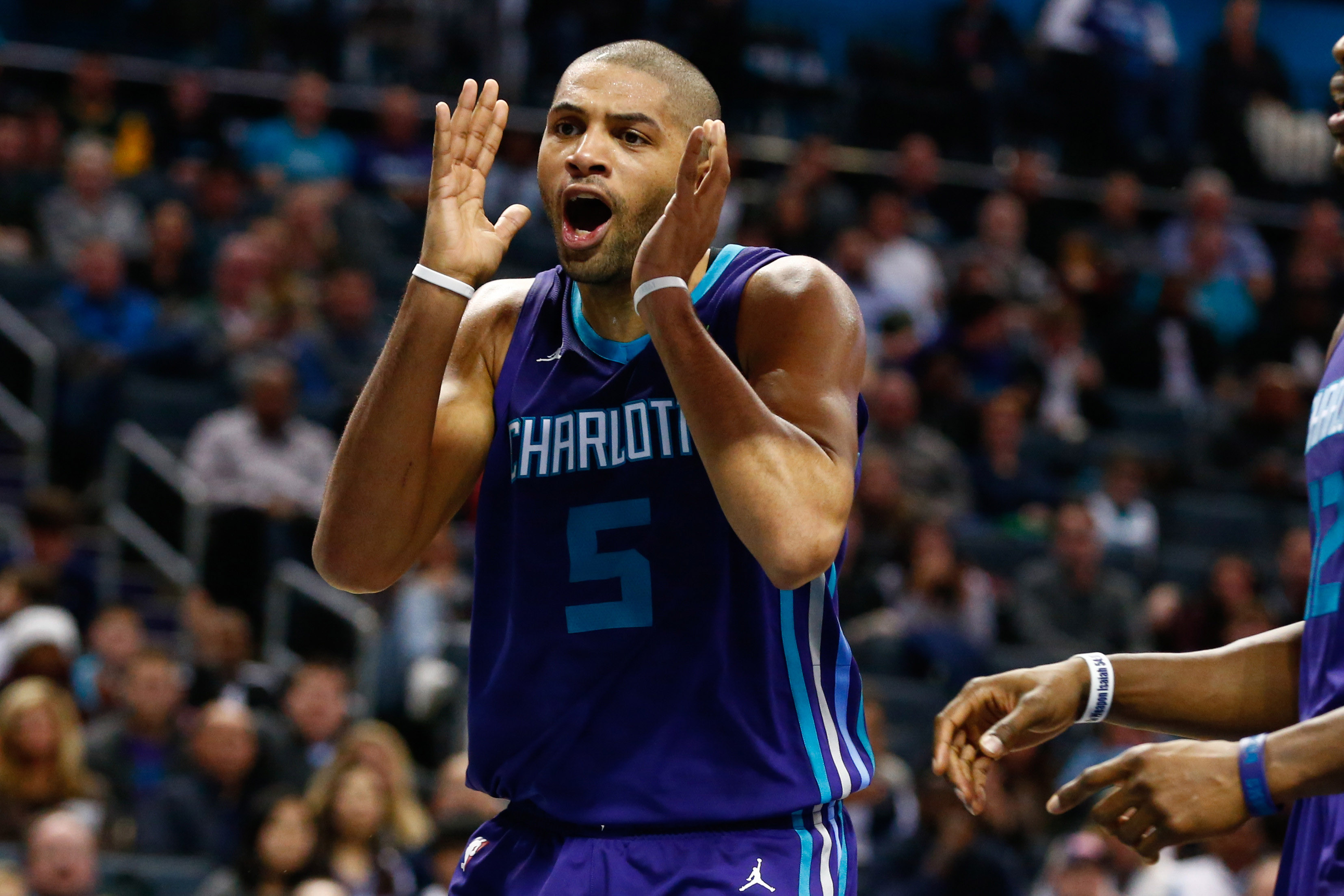 The Hornets would never actually do this for dozens of reasons, but the most relevant one here relates to a lack of opportunity cost. Charlotte is so far over the cap that shedding Batum's deal wouldn't put them under enough to replace his production until, possibly, 2019, when Marvin Williams and Michael Kidd-Gilchrist can both opt out of their current deals.
But that doesn't mean Batum isn't overpaid. Next year he'll make more than Jimmy Butler, John Wall, Kyrie Irving, Klay Thompson, and Kawhi Leonard. More disturbing than that, he'll earn about twice as much as Robert Covington, who just signed an extension last month. Batum is 29 years old and shooting 27 percent from deep, with a concerning injury history that could turn this contract into a cement block sooner than later.
Chicago Bulls: Cristiano Felicio (four years, $32 million)
Felicio has scored more than 10 points in one game since he signed this deal, a lengthy pact that was unexpected given the Bulls' depth chart. This doesn't mean Felicio is a bad player or someone who can't grow with the organization as they set forth on a lengthy rebuild, but when the longest and most expensive contract on your books is 25 years old and was just sent down to the G-League, it's hard to justify another option.
Cleveland Cavaliers: Tristan Thompson (three years, $52.4 million)
As is the case with some players and their respective teams that appear on this list, instead of surgically removing a contract from the books, most would rather keep the roster intact or package unwanted salary in a trade that brings them back some more immediate help or even a useful asset. The Cavaliers are championship contenders and Thompson has been a critical barometer for their success.
Sure, Cleveland had the league's second best offense and fourth highest net rating during the six weeks Thompson was out. But he's the indispensable bricklayer every great team needs heading into the fourth quarter of a series that's all knotted up at two games a piece. He impacts the action in a way that can't be game-planned to stop.
But if the Cavs had to pick someone, they aren't choosing Kevin Love and J.R. Smith's contract is non-guaranteed in 2019-20. Thompson is the odd man out, even though the Cavaliers can't hit their ceiling if he isn't there.
Dallas Mavericks: Wesley Matthews (two years, $36.5 million)
Matthews can opt out of his contract this summer, but at 31 years old with limited athleticism, inhibited shot creation, and downright disturbing on/off numbers (his net difference is -24.1 points per 100 possessions!), it's not likely too many teams will be willing to throw bags of money in his direction.
Harrison Barnes is more expensive on a contract that lasts one extra year, but he's also younger and more defensively versatile. The Mavs would likely prefer to guarantee Matthews comes off their books, preserve max cap space, and start to rebuild around younger players who can keep up with Dennis Smith Jr.
Denver Nuggets: Mason Plumlee (three years, $41 million)
Our second Plumlee!
Detroit Pistons: Jon Leuer (three years, $30 million)
Leuer is not a Plumlee, but you will not be chastised for thinking he is.
Golden State Warriors: Kevon Looney (one year, $1.47 million)
Given the stakes and their altruistic culture, the Warriors would never amnesty anybody, particularly someone who has the slightest possibility of contributing in any semi-meaningful way during the postseason.
They exhale revenue and convinced one of the game's all-time greats to take a pay cut for the sake of their dynastic run's place in history. That said, if they had to choose someone, it wouldn't be Shaun Livingston or Andre Iguodala, even though an easy statistical argument can be made that neither is "worth" the money they're set to earn. Both are past their prime at 33 and 32 years old, respectively, but also still serve critical functions.
Looney is on an expiring contract and hardly impacts their financial picture beyond the luxury tax. But he's still most likely to go.
Houston Rockets: Ryan Anderson (three years, $61.2 million)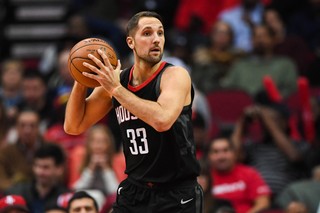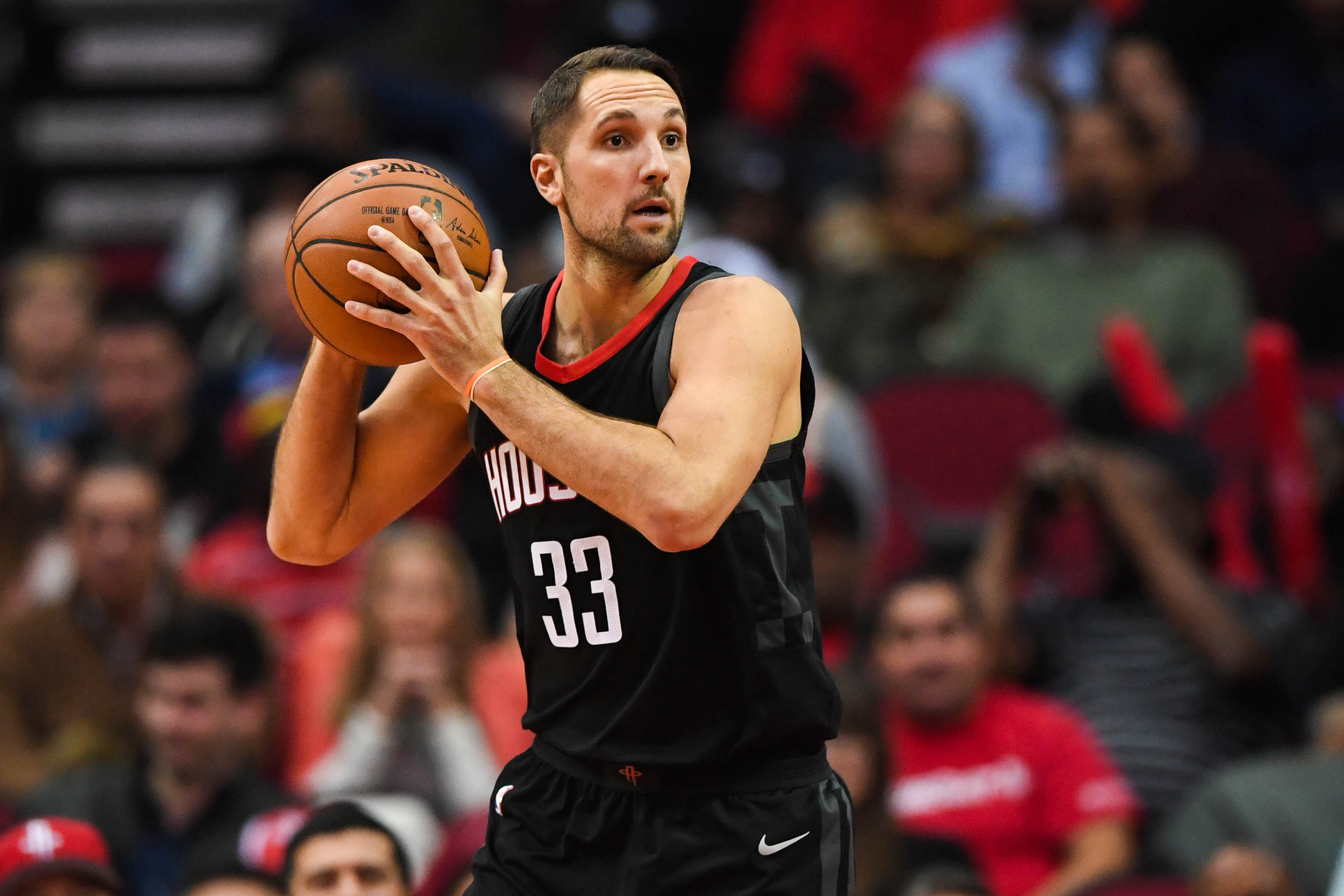 Anderson is one of the most dependable stretch fours in NBA history, playing for the coach who basically invented that very label. But for a player who opponents will ruthlessly hunt on the defensive end throughout Houston's playoff run, Anderson's price tag is super steep. And for as potent as the Rockets are when he's on the court, they're even better when he sits.
In short, given his price tag—shedding that contract will open up a few intriguing portals for Daryl Morey in the summertime; next year Anderson will nearly make more than Eric Gordon and P.J. Tucker combined—and how Houston's top fourth-quarter units won't include him once games really start to matter, Anderson makes sense here.
Indiana Pacers: Al Jefferson (two years, $13.7 million guaranteed)
Neither the Pacers nor the NBA at large have a sustainable role for Jefferson. That stinks. He's by all accounts a terrific human being who single-handedly dragged post-up creativity into the modern era. But Jefferson hasn't been able to defend a high pick-and-roll in forever. He never learned how to shoot threes, and...let's stop now before this gets too depressing.
Los Angeles Clippers: Danilo Gallinari (three years, $65 million)
Inject Steve Ballmer with truth serum and ask him which contract he'd most like to get rid of and the answer might be Blake Griffin. That deal is already shaping up to be a doozy. But instead of venturing into a conversation that, while reasonable is still slightly too early to have, let's go with the player everyone can agree on.
Gallinari is a fine weapon who can't stay healthy. A career 37 percent three-point shooter heading into this year, what's truly made him efficient was reliance on trips to the free-throw line—the elite ability to draw fouls—but we've yet to see that (or anything else) from Gallo in a Clippers uniform.
These are dark days for an organization that felt like they were on the cusp of winning it all for half a decade. The path towards respectability won't be brief, but with this magical amnesty resource in their back pocket, here are a few key steps Clippers' management can take to climb out of this hole—assuming Griffin can stay healthy for the next few years: Get rid of Gallo's contract, let DeAndre Jordan walk, nail the incoming lottery pick, and somehow convince a couple young, culture-shifting, complementary, two-way pieces that having a large role on a team based in L.A. will do wonders for their reality on and off the court.
Still, it's a shame the Gallo, Jordan, Griffin triumvirate couldn't do more than share a cup of coffee. All-Star Griffin might already be a thing of the past, and the Clippers really need to start tanking if they want a top-five pick. The amnesty clause couldn't save them even if it was a real thing.
Los Angeles Lakers: Luol Deng (three years, $54 million)
The most obvious. The Lakers want enough cap space to afford two max free agents and they can easily get there by disappearing Deng's contract and then trading Jordan Clarkson—who Andrew Bogut affectionately and accurately called "the microwave" before a recent loss against the New York Knicks—for a couple second-round picks. #FreeDeng
Memphis Grizzlies: Chandler Parsons (three years, $72.3 million)
Effective three-point shooting and intriguing pick-and-roll chemistry with Marc Gasol aside, if the amnesty ever did come back it would be called "The Chandler Parsons Provision."
Miami Heat: Tyler Johnson (three years, $44.4 million)
Hindsight is 20-20, but the Heat would not match the offer sheet Brooklyn gave Johnson two summers ago if they knew then what we know now. Johnson is a decent third guard who's having a disappointing year for a disappointing team. He isn't getting to the rim as often as he once did, nor is he creating the same scoring opportunities. (In the first three years of his career, the percentage of Johnson's field goal attempts that were unassisted read 42.9, 42.4, and 41.7. Right now, it's 30.6.)
One may argue that Dion Waiters or James Johnson are more damaging to Miami's financial flexibility (the truly bold will throw Hassan Whiteside's name into the debate), but Johnson is on track to be the team's second-highest paid player next year. That's wild.
Milwaukee Bucks: John Henson (three years, $31.7 million)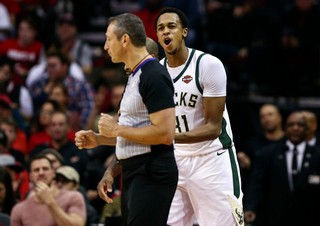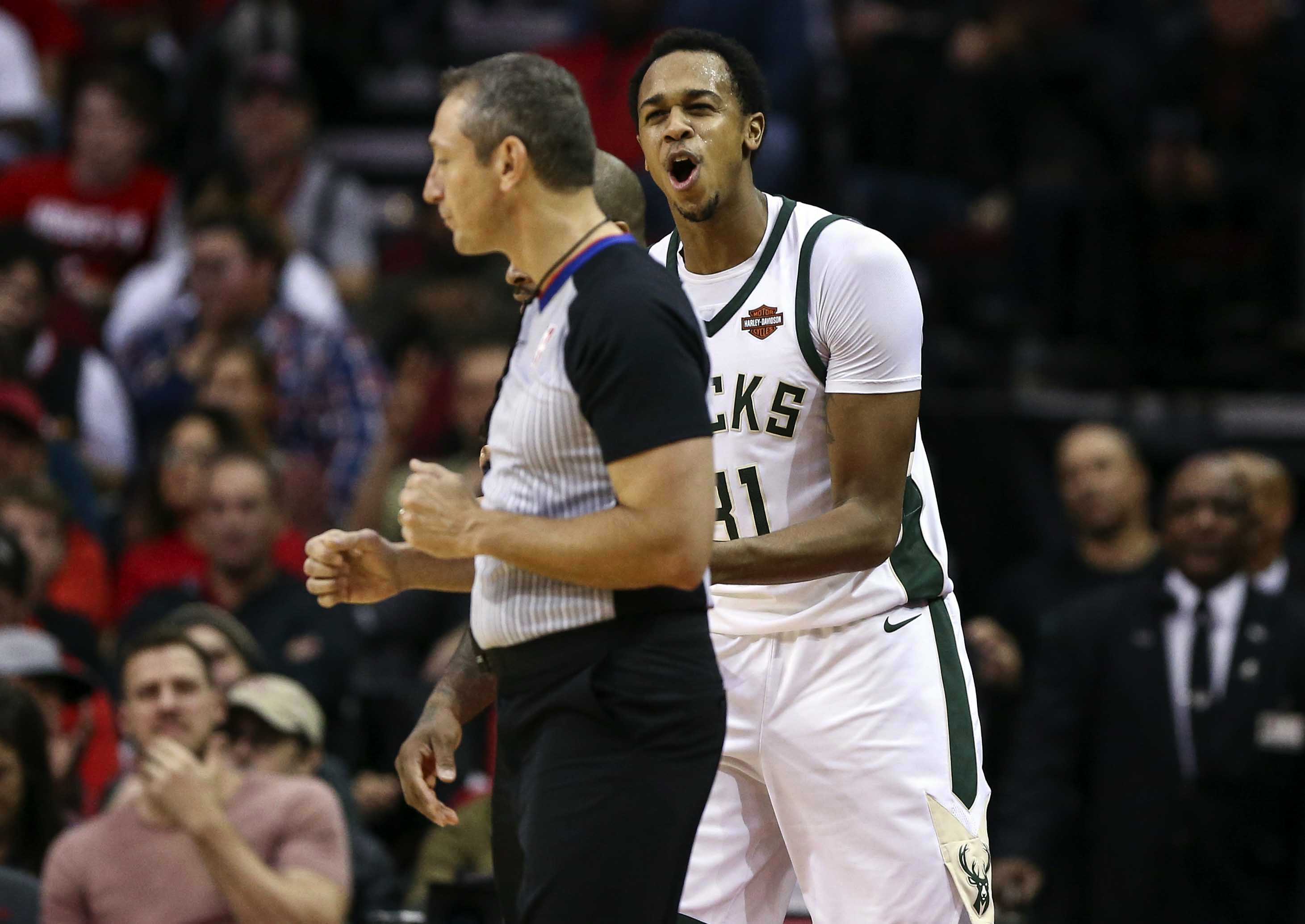 This wasn't an obvious choice. Henson turns 27 in a couple weeks and has been Milwaukee's starting center since November 1st. For the first time in his career, Henson's team is way better when he's on the floor than off, per Cleaning the Glass.
Mirza Teletovic (in need of a most sincere "get well soon") and Matthew Dellavedova are both worthy contestants, but both (when healthy) ostensibly make life easier for Giannis Antetokounmpo without roadblocking Thon Maker's development or Antetokounmpo's genre-defining positional versatility.
It's just hard to imagine what function Henson will serve on a Bucks team that makes the Eastern Conference Finals. And reallocating the $9.7 million he's set to make in 2019-20 to different areas of need isn't a bad idea.
Minnesota Timberwolves: Gorgui Dieng (four years, $62.8 million)
I once thought Dieng was a bad player. I no longer think this. He hustles, has a reliable mid-range jumper, has become a decent positional defender, and seems to fully understand his limitations on a team that doesn't need him to do very much with the ball. I've come to believe he can help a playoff team.
The Timberwolves are not that team. Yes, they're going to make the postseason, but Dieng's cost mixed with his strengths and weaknesses don't fit in Minnesota. They badly need another wing defender—for as hard as Marcus Georges-Hunt plays, he probably isn't the answer—and a three-point shot is absolutely necessary from any big in their rotation.
The years on this deal are nonsensical, too. Like, would any team offer more than $20 million through 2019-20 if Dieng was an unrestricted free agent this summer? Maybe not! With Jimmy Butler's next deal and a max extension for Karl-Anthony Towns already in view, this contract is a killer.
New Orleans Pelicans: Omer Asik (three years, $33.8 million)
The narrative arc of Asik's career is fascinating. He went from fun rookie who thrived in Tom Thibodeau's system, to a legitimate Defensive Player of the Year candidate, to the worst contract in a league that doesn't really have any bad contracts, to a ghost, to someone diagnosed with Chron's disease and is hard not to root for.
The NBA's small-ball revolution (which includes its embrace of the three-point line and a faster tempo) closed the door on cinder-block-footed bigs like Asik from being able to contribute meaningful minutes. An argument could be made for Solomon Hill, being that he makes slightly more than Asik through the same amount of time, but Hill is a flexible wing and the New Orleans Pelicans already employ DeMarcus Cousins and Anthony Davis.
Jrue Holiday's massive five-year, $126 million deal is worth bringing up, but the Pelicans wouldn't make the playoffs without him.
New York Knicks: Joakim Noah (three years, $55.6 million)
Never blame any player for accepting more money than he's worth. Always blame Phil Jackson for everything.
Oklahoma City Thunder: Carmelo Anthony (two years, $54.1 million)
The speed of light is undefeated, but it'll be interesting to see how fast Sam Presti trades Anthony if he opts into his contract next year.
Orlando Magic: Bismack Biyombo (three years, $51 million)
A short list of events more likely to occur before Biyombo turns down his $17 million player option for the 2019-20 season: The Knicks win back-to-back NBA titles, Hollywood shuts down production on John Wick: Chapter 3 and concludes they've already made more than enough money from the first two movies, we're invaded by aliens.
Philadelphia 76ers: Jerryd Bayless (two years, $17.5 million)
Bayless was acquired at a time when A) nobody would sign with the Sixers, and B) they had a need for competent ball-handlers who could space the floor and maybe even create their own shot. This isn't to say Bayless is entirely dispensable now that Ben Simmons and J.J. Redick have attacked their respective roles as aggressively as they have, but relative to every other contract on Philly's roster, Bayless would easily be selected as the odd man out, through no fault of his own.
Phoenix Suns: Brandon Knight (three years, $43.9 million)
Knight's tenure in Phoenix has been a serious bummer for everyone involved. But he's still only 26 years old and, health willing, can conceivably turn his career around in a different environment.
Portland Trail Blazers: Evan Turner (three years, $53.6 million)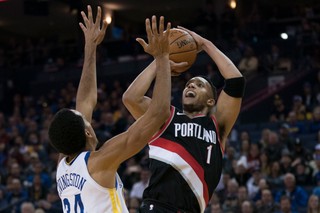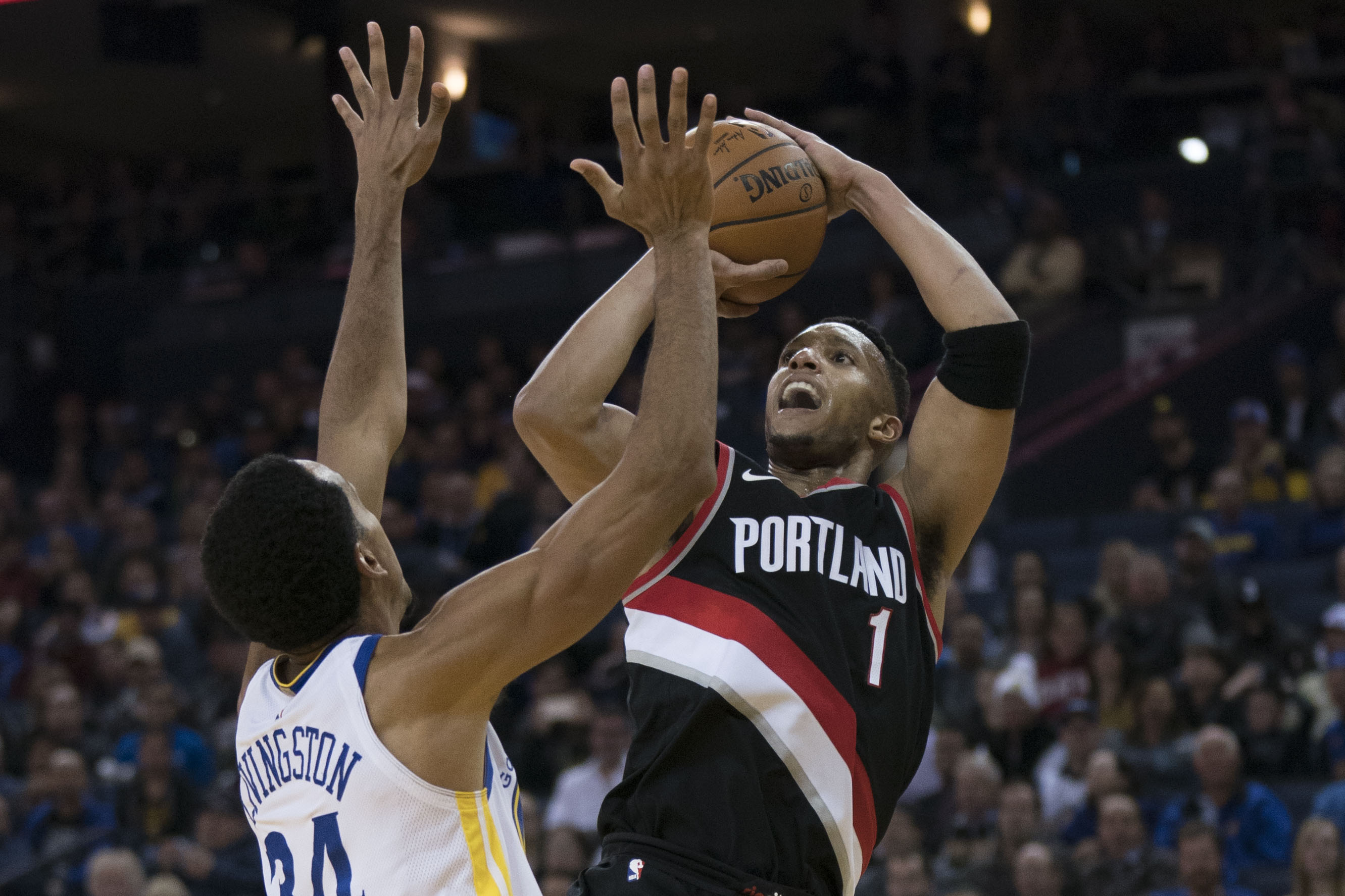 Not as bad as Parsons' contract—who Portland initially targeted—but Turner's fit hasn't been great. He remains one of the better playmakers at his position, but a non-existent three-point shot has stagnated what is, at times, an explosive Blazers' offense. The mid-range looks are fine in limited doses, but of even greater concern is Turner's sudden inability to get to the rim. According to Cleaning the Glass, only 14 percent of his shots have been within four feet of the basket. Two years ago in Boston, that number was 31 percent.
Sacramento Kings: George Hill (three years, $40 million guaranteed)
The final season of Hill's contract is only guaranteed $1 million, which is nice. And I understand Sacramento's thought process behind bringing him in as a tudor for De'Aaron Fox/trade chip. For the most part, the 31-year-old is who he's always been, except particularly accurate from deep. All that's wonderful, but the Kings aren't dumping any of their value contracts in favor of a player who won't be on the roster the next time they make the playoffs.
San Antonio Spurs: Pau Gasol (three years, $38.7 million guaranteed)
This is a debatable statement that I'm increasingly confident in saying out loud: The Spurs are the deepest team in the league. On the whole, they're also better with Gasol than without. He's 37 years old and doesn't have the foot speed to switch out on the perimeter or zoom by most defenders even after they fall for his pump fake, but Gasol provides a certain stretchiness to this roster.
And even if they lost his contract, clearing max space to land a whale like LeBron James this summer would still be a gargantuan task. (Sidebar: For one second, imagine what would happen if DeMarcus Cousins signed with San Antonio. The NBA is already the greatest sports league ever created, but if the Spurs somehow acquired Boogie it'd reach a level of unadulterated entertainment that can't be articulated at this time.)
Gasol's deal has turned into an acceptable charge, but it's still the most offensive one on San Antonio's cap sheet relative to all the others.
Toronto Raptors: Jonas Valanciunas (three years, $49.6 million)
Valanciunas is launching threes when defenders double dare him to, while shooting 61.5 percent on post-ups (according to Synergy Sports, among all players who've logged at least 25 post-up possessions, only Rondae Hollis-Jefferson is more efficient than Valanciunas).
But to the surprise of zero people who've watched the Raptors play basketball since he became their starting center, this team is worse on the defensive end whenever he's on the floor. With backup bigs like Jakob Poeltl and Bebe Nogueira ready for extended minutes—and Serge Ibaka needing to spend more time at the five—Valanciunas has never felt more like a luxury.
Utah Jazz: Ricky Rubio (two years, $29.2 million)
Between Donovan Mitchell and Utah's small army of wings who can each initiate pick-and-rolls, shoot, and make stuff happen off the dribble, "Do the Jazz need Ricky Rubio?" is a legitimate question. For the first time in his career, Rubio's team isn't better when he's on the court. Long his addiction to passing up open layups in favor of an opportunity to dribble around some more and try to find an open teammate, Rubio is turning the ball over more than he ever has.
Of all the players who average at least nine drives per game, Rubio gets off the fewest shots and has the second-highest pass percentage (behind T.J. McConnell). This stuff has to stop, even though it never will.
(P.S. I, for one, would like to see them trade him to the Hawks for Dennis Schroder.)
(P.P.S. Rudy Gobert would make this a pretty spicy debate, but I'm not quite ready to go there yet.)
Washington Wizards: Ian Mahinmi ( three years, $48 million)
Ask anyone who roots for the Wizards how they feel about this contract and you'll quickly understand why I felt the need to write this article.