The Flaws Keeping Colin Kaepernick Out of a QB Job
Chris Harris ranks the teams most likely to turn things around in 2017, plus weighs in on why Kaepernick is still job hunting.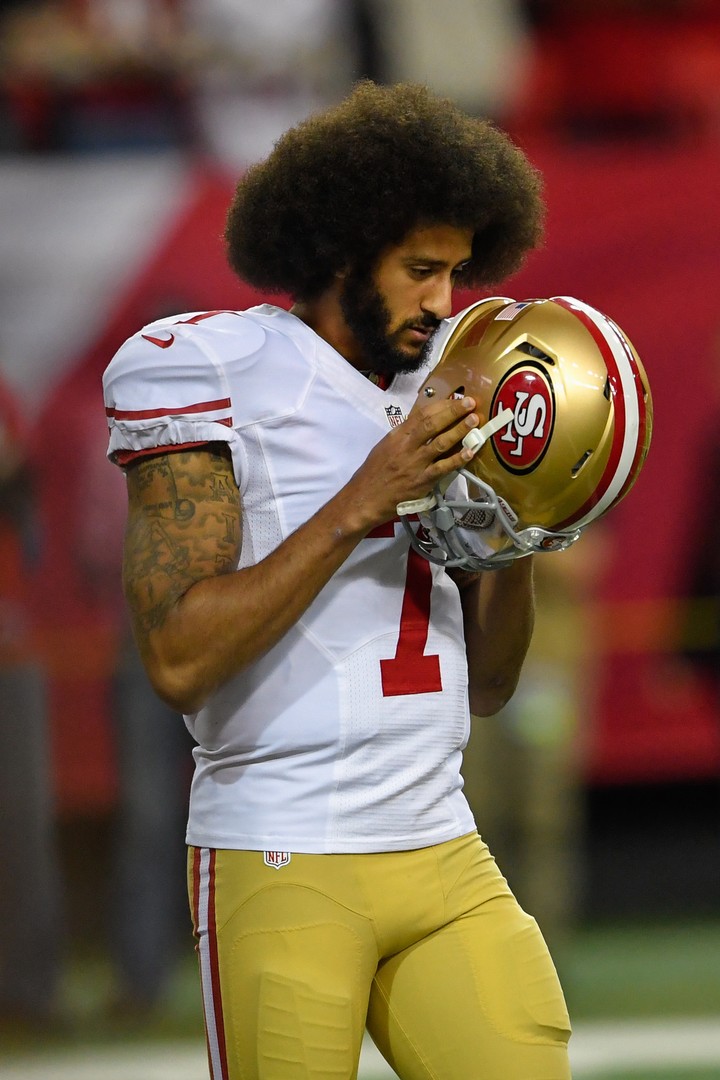 Photo by Dale Zanine-USA TODAY Sports
Welcome to the NFL Underground Mailbag. Ask Chris Harris your question about the NFL, general sports or cultural minutiae at HeyHarris@HarrisFootball.com. Follow him @HarrisFootball.
Dan E.: Which NFL team is likeliest to go from worst to first in 2017?
The kooky thing about this question is: some team probably will! Lambast the NFL for its stadium Ponzi schemes, its heartless concussion approach, and its pay-for-play faux patriotism, but one legitimately lovable thing about the league is its parity. Whereas most teams in the other major American sports leagues are kidding themselves when they talk about sudden turnarounds (especially the NBA, where super-teams have rendered the regular season meaningless for half a decade), in the past 16 seasons, 23 NFL teams have gone from worst to first, including the Cowboys and the Titans last year. (Of course, it helps that the NFL divisions are smaller, too.)
Let's rank our 2017 candidates from least to most likely turnaround: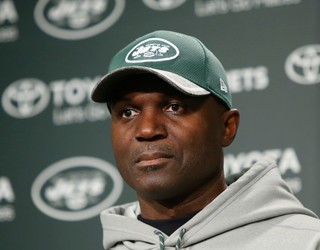 8. New York Jets. I think Todd Bowles wakes up every day smiling, takes a breath of fresh air, and then realizes he's about to get fired on the way to 1-15. This is the '16 Browns all over again: let everyone walk, field a laughable offensive line, bamboozle fans with talk of hidden roster gems, and use Josh McCown until he breaks.
7. San Francisco 49ers. We're still in Tank-A-Palooza territory, this time with an unproven GM and coach who have unprecedented amounts of guaranteed money headed their way. And hey! Brian Hoyer is the QB! Say what you want about the Browns, but they are positively dandelion-like in their ability to scatter shitty QBs to the four winds and have them wreck other franchises, too.
6. Cleveland Browns. Trust The Process.
5. Chicago Bears. They've got a good interior offensive line and some nominally good guys on defense who were hurt last year. But they spent the off-season handing out free money to Markus Wheaton, Kendall Wright, and Victor Cruz, also known as those guys who killed your fantasy team. In other news, it's outrageous that either Mike Glennon or Mitch Trubisky will be under center. Couldn't the Browns sneak Kelly Holcomb in there?
4. Philadelphia Eagles. We've reached the teams who'll probably be trying. Carson Wentz's rookie tape was good and they've got a strong o-line, but the pass rush, linebackers and corners look like the same jokers who've submarined the Iggles for years. (Checks Pro Football Reference. Verifies that Doug Pederson did, in fact, play for the Browns for one season.)
3. Los Angeles Chargers. Sorry, Chargers. You're ineligible because I have to remember to abbreviate you "LAC" and the Rams "LAR" all year. Also, you're relying on a pair of rookie guards and Russell Okung to save your execrable o-line.
2. Jacksonville Jaguars. I was Blake Bortles's biggest doubter after his 4,400-yard, 35-TD season in '15 (I have the hate mail to prove it), and I still don't believe he's good. But this is the year I think the defense turns great. Maybe the Jags will regret the Calais Campbell and A.J. Bouye contracts, but I don't think so.
1. Carolina Panthers. Cam Newton is coming off shoulder surgery, but this is a layup. The Panthers were 15-1 two years ago. Yes, there's roster churn, but that front seven still has so many good players. Plus, you know who else is back in Charlotte, right? Oh, yeah, sure, Julius Peppers. But more importantly: EX-BROWN DEREK ANDERSON!
Andrew Y.: Do you think it's a lack of talent that's preventing Colin Kaepernick from getting a job?
Oh, cool, cool, cool. Thanks, Andrew, completely psyched to have my Twitter feed bombarded by Pepe the Frogs. But here goes: Mostly, yes.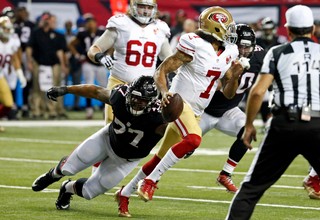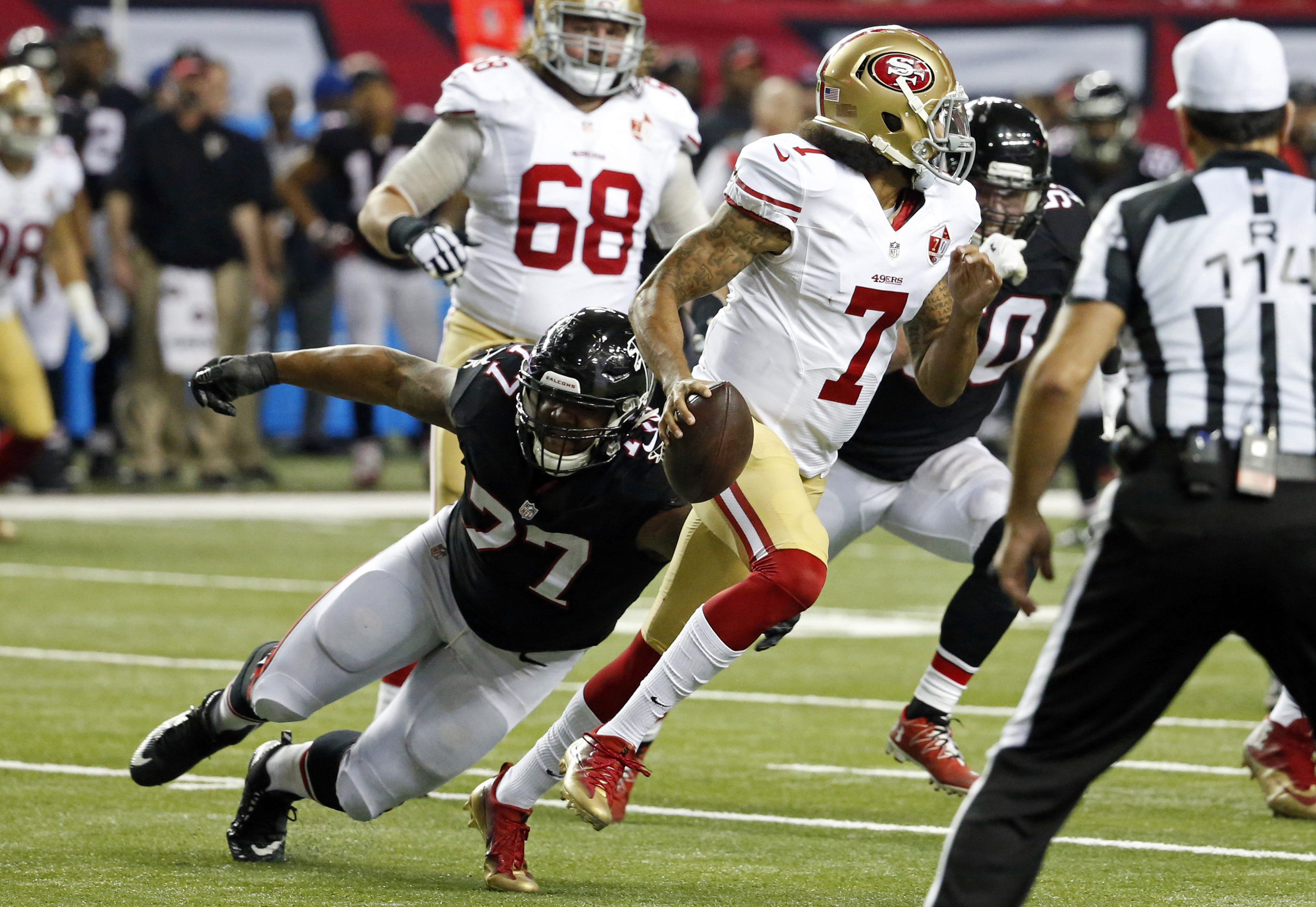 Sure, the NFL is managed by old men who think players have their brains fried the moment a reporter asks them about a non-football thing. So is it possible Kaepernick's anthem protest is a factor? Sure.
But it's way more likely that teams pop in Kaepernick's tape and see basic mistakes. He has problems with ball placement. He has problems with eye discipline. And he has problems reading open receivers.

Kaepernick still has awesome athleticism and he's a tough guy, plus no QB would've been any good playing with the Niners last year. I do believe if I weigh upside along with downside, he's one of the 32 best quarterbacks on the planet. But had I been a team looking for a new signal-caller this winter, I'd rather have signed Joe Anonymous Pocket QB (on, say, a Mike Glennon–esque one-year deal) and build the stuff I'll eventually need rather than change my offense for Kaepernick, have him bomb out, and be no further in my surrounding-cast development for the next QB.
Robert M.: How many games will Paxton Lynch for the Broncos play this year?
If he's good and if he's healthy, all of them.
If he's not good, the Broncos will put on a brave face about using Trevor Siemian again, but Trevor Siemian is a Brian Hoyer who hangs on to the ball too long. I remember watching him in the preseason last summer and saying he was nothing special, whereupon I was avalanched by Denver fans who raved about his power arm. Um, no. He's tough, he's apparently popular with teammates, but he's got a low ceiling.
That said, last year Siemian was much better than Paxton Lynch. Lynch played in three games and started two, and he was bad. He's big and he moves well, but last year he was slow reading progressions and skittish in the pocket. It may simply be that he's disappointed his facial hair didn't get him a gig with the Buccaneers, but all the concerns people had about Lynch coming from a collegiate spread offense proved prescient.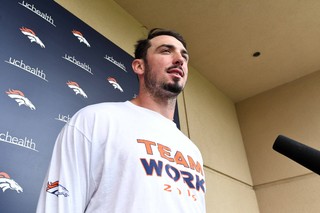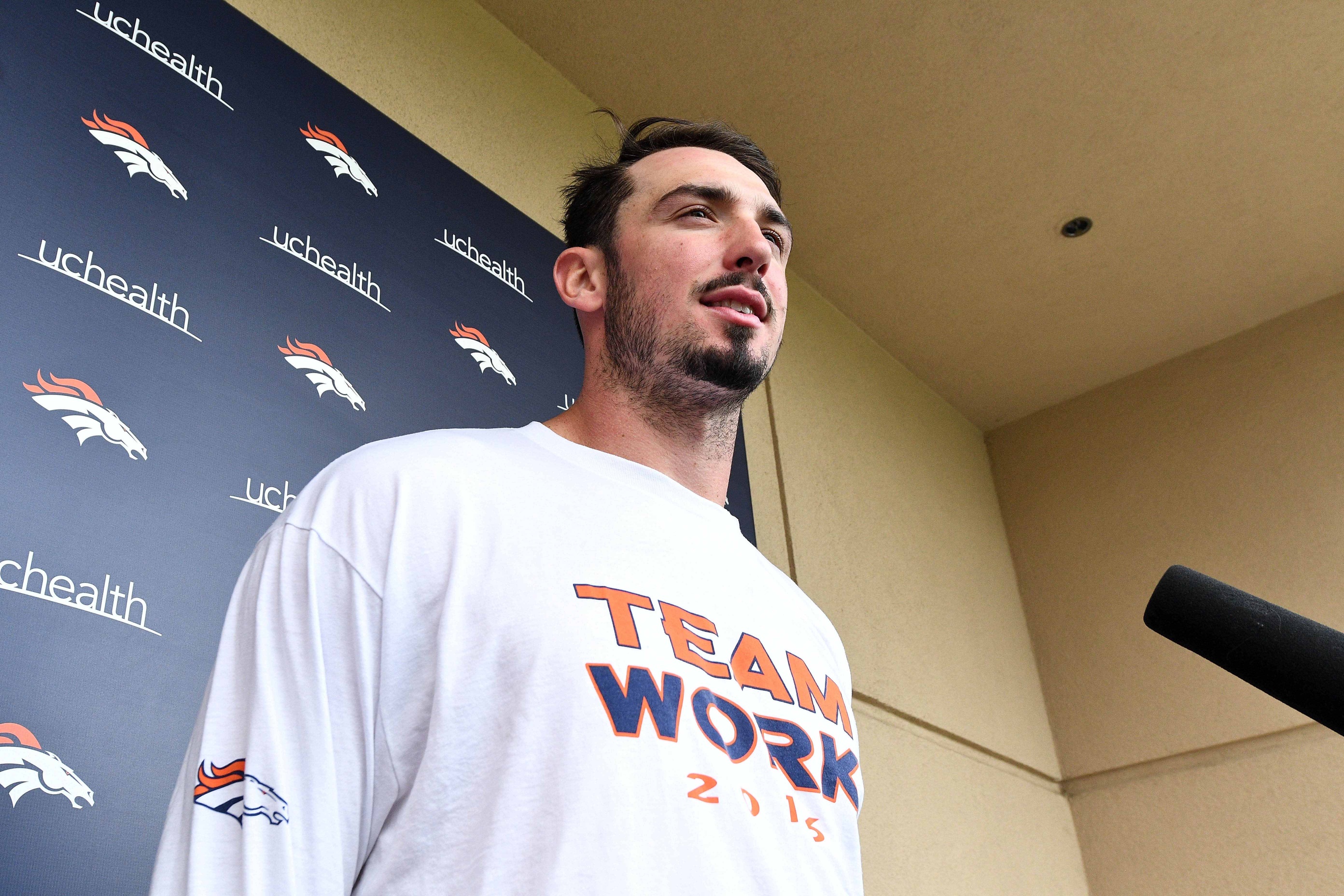 I'm still hopeful, but this is the reason there's such a variance in how kids handle transitioning from the spread to the NFL. Neither Cam Newton nor Geno Smith did much in college that resembled the pro game. Sometimes the young guy turns out able to process information fast enough, and sometimes not. We'll see with Lynch.
J. Brian. L.: How do you fight sports nihilism? As I get older, I sense its creep.
I don't fight it. I embrace it.
I'm in my 40s, and I just don't care like I used to. I used to get pissed. The Grady Little Incident scarred the shit out of me. David Tyree can go swallow a hand grenade. Glen Wesley missing that open net literally caused me to shatter a glass. (Don't worry, Bill Simmons, that's the end of Boston Memory Lane…you can have your shtick back.) Now? I mean, I watch, and I root, and I care, and when the rest of the nation screamed with horror after 28-3 this February, I rejoiced.
But I can't scoop out my soul for sports anymore. I hate to say it's a matter of perspective, but maybe that's it. The world salts and cures us, hangs us out to dry, and in the context of sports, notions of "fairness" and "heroes" and "vindication" feel flimsy. There's always a boomerang take to make you feel bad for rooting. There's always some awful world event to make you feel shallow for caring. And frankly, life is hard and people get sick and childish refuges don't armor our psyches like they once did.
But you know what? It's nice to be able to sleep after a loss. It's nice to allow some guy's tweet to melt into the ether. More importantly—and God, this makes me sound like a douche—now I really do just enjoy seeing awesome sports things. I've been glued to the NHL playoffs. I've caught the very few moments of competitive Warriors games. Some people just like the feeling of being worked up. I've discovered that I kind of don't
@VICESports: Should the NFL re-think their opposition to twerking as a celebration?
VICE is asking me a question inside a VICE column? This is so meta.
The answer is yes, and I'll tell you why. Apparently, the objection to twerking is that it's too sexual. For prudes who feel this way, watch this video of Shaq quasi-twerking.
You will never associate the twerk with sexy times ever again.
Want to read more stories like this from VICE Sports? Subscribe to our daily newsletter.