Rich Hill Stepped off the Mound So Dodgers Fans Could Boo Gurriel Longer
After Yuli Gurriel made racist gestures regarding Yu Darvish during Game 3, Dodgers fans—and human beings alike—have every right to be mad at him.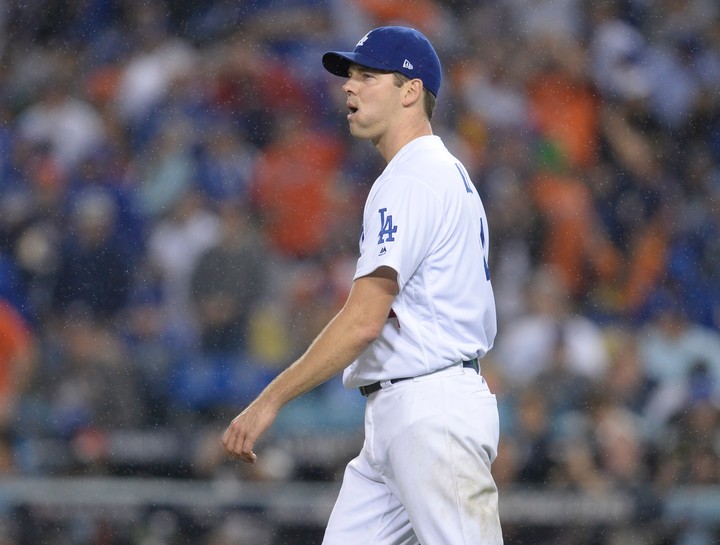 Photo by Gary A. Vasquez—USA TODAY Sports
Before Yuli Gurriel's first at bat in Game 6 of the World Series last night, Dodgers pitcher Rich Hill took his sweet time getting to the mound, and once he got there, he stepped right back off. And for good reason. Hill was giving Dodger fans more time to shower Astros first baseman Yuli Gurriel in a chorus of boos.
On Friday, during Game 3 of the series, Gurriel rightfully became a villain after making an overtly racist gesture regarding Yu Darvish when he celebrated a home run in the dugout by pulling at the corners of his eyes and saying "chinito" in reference to the Japanese and Iranian Dodgers pitcher.
Darvish responded with a very positive message on Twitter, in essence forgiving Gurriel. But, understandably, fans and his teammate Hill were still upset, so Hill let this happen in the top of the second:
And then Hill did it again in the bottom of the fourth just for good measure.
After the game, Hill copped to walking up to the mound slowly as his own form of protest. Per LA Times Dodgers beat writer Andy McCollough:
The Dodgers will have home-field advantage for Game 7 again tonight as well. I can't imagine the boos will get quieter.